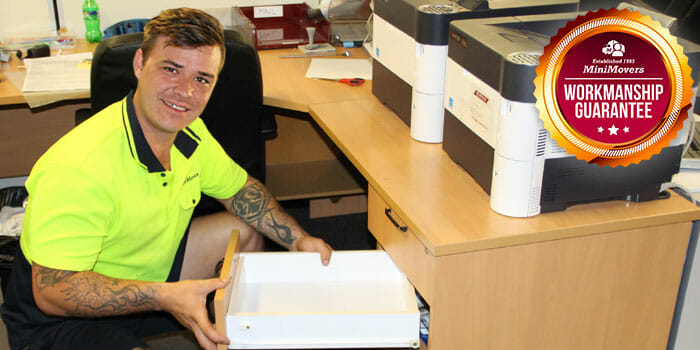 Since 1985, MiniMovers has been Australia's leader in Short Distance Moving – that is why we are the trusted residential and corporate moving company!
MiniMovers Office Moving Service has moved multiple floors of CBD buildings (sometimes completing large office relocations overnight) using MiniMovers' hourly rate system.
We have had numerous customers comment how dramatically lower the office move was in cost to the fixed prices they were quoted from other relocation companies.
It all comes back to only paying for what you use. Our unique system, as outlined in Moving a Short Distance is ideal for the Moving Office also.
However, there are some additional aspects that need to be considered when relocating an office.
Larger office removals, in particular, can become very disorganised. The key to an EASY, HASSLE-FREE office move is to fully understand what each (you & MiniMovers) is going to do and then work together.
Check out our helpful office moving hints as they will save you both time and money.
Fill out the form to book or give us a call at 1300 642 900!