Pre-packing before you move or Unpacking service after you move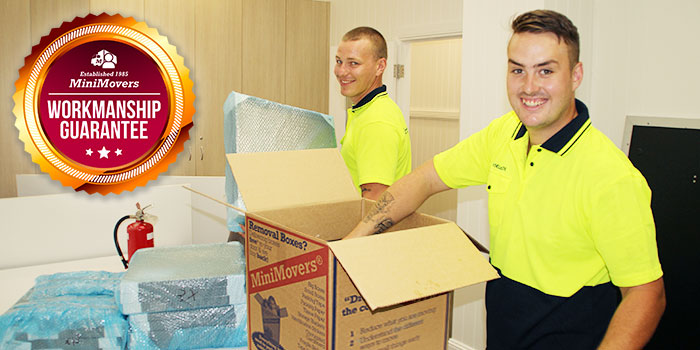 No time to pack or unpack? Let us do it for you. Our professional packers will pack everything or just a few items, whatever suits you. Like all our services, you control the cost. You can book this service along with your move for as little as $79.00 per/packer, per/hour on weekdays and $89.00 per/packer, per/hour on Saturdays and Sundays.
MiniMovers has a professional team that can give you the best home packing services for moving that you'll need. By getting this service you can make your moving less stressful and your things ready to go on the day of your move.
Our professional packers will take care and pack all your stuff in our durable moving boxes to make sure that your belongings are safe during the move.
Fast, reliable and everything packed by us is covered by our no-damage guarantee.