Packing Tips
Packing Your Pantry
You've booked your local removalist and packed most of your non-essential items, but as part of the kitchen, getting the pantry ready for moving is probably the last task to get ticked-off your checklist. Packing canned and dried food items is easy, with only one minor dilemma – Is it really worth transporting?
Here's a list to help you sort which items to save or toss:
Items to Save:
Canned Goods
Sealed Food in Boxes (Cereal and Pasta)
Sealed Food in Bags/Packets (Cookies and Chips)
Unopened Condiment
Dried Spices
Flour in Sealed Bags
Items to Toss:
Opened Condiments
Pickled Items
Eggs
Leftovers
Liquids/Soft Solids Inside Soft Packaging (Pudding)
Any Food that Requires Refrigeration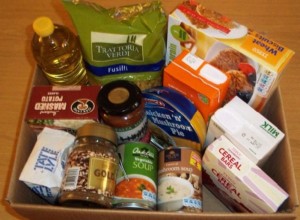 Consume, Consume, Consume
A month before your move, limit your grocery shopping and start purging your fridge and pantry from perishables. Consume as much items you already have on deck and if possible, all of your frozen food items.
To avoid throwing out anything by moving day, devise a meal plan that would utilize most of what you already have.
Proper Packing
A good place to kick-off your pantry packing would be your stock of tinned soup. Canned goods have a long shelf life and containers that are convenient for transporting. Gather all your canned food items and place them inside a sturdy box and avoid overstuffing. To distribute the cans into several boxes, create a single layer of cans that snugly fit inside the box and fill the remaining space on top with lighter items such as paper plates, plastic cups or a boxes of aluminum foil.
Boxed items can like pasta and cereals can also be placed on top of canned goods or on their own. If any of the boxes are opened, transfer the contents into either a glass jar or plastic bag to avoid spilling.
Glass jars and wine bottles are a tricky lot to transport. The best way to avoid anything from breaking is to properly cushion the base of a moving box and create cell dividers (similar to a wine crate) for each bottle. Secure the box by filling all the voids before sealing the box.
The pantry may be the last part of your home to get packed away but don't get too complacent with the task. Call your removalists weeks beforehand to have a MiniMovers Oversupply Pack delivered to your home for free. The package includes large and small boxes, sticky tape, butchers papers and fragile stickers – everything you'll need to pack-away your pantry.
Take or Donate?
Most salvageable pantry food items are heavy and bulky in nature such as canned goods and food in glass jars.  They take up time, effort and truck space to move. More so, these items could leak or break inside the truck, possibly damaging the neighboring boxes.
Evaluate the cost of buying all these pantry items and if you can spare the amount, donate your pantry goods to a food bank or local shelters. It's both charity work and an effort to save your mattress from a sauce spill, all at the same time.