Moving Tips
Planning a move is difficult on its own, twice as much so when you are moving with children.  Whether your kids are toddlers, school-age or teenagers, special measures should be taken into account as kids are easily stressed out and highly anxious about moving.
Ease your children's worries by doing the following: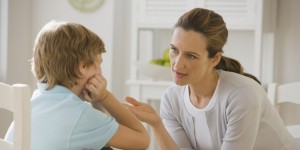 Plan a Family Meeting
Organize a family meeting with the children as soon as you certain about moving. It is best to inform them as soon as possible as this will give them more time and help them settle into the moving process. Explain the reasons and benefits of moving into a new home.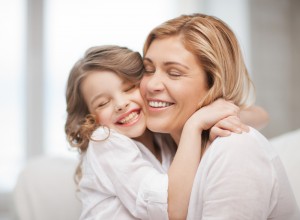 Reassure your Children
Change can be very unsettling for children as they have adapted into the community. Leaving school and friends is usually a big issue. Assure your children that they'll have enough time to say goodbye to their peers or if you're moving locally, look into the possibility of visiting the old suburb once in a while once you've moved.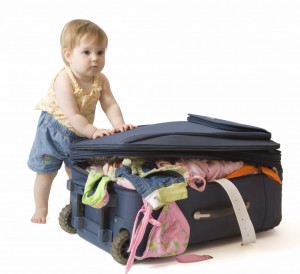 Keep the Tots Involved
One factor causing a child's anxiety is the lack of involvement during the moving process.  Engage them by giving them the responsibility of packing their own things into boxes, keep them busy with age-appropriate chores and listen to their insights.  Granting them a few creative liberties such as deciding on their room wallpaper and décor will tremendously help as well.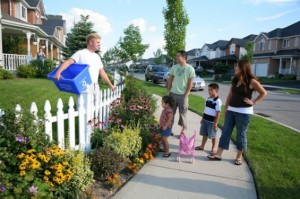 Visit the New Neighborhood
Introduce the new neighborhood to your children before the actual move. Show them the house, their room and town facilities such as their new school, parks nearby and local store they might want to visit.  If this is done frequently, they will find the new community to be less alienating and intimidating.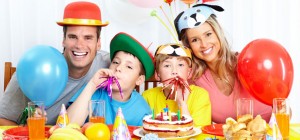 Arrange a "Goodbye, See you soon!" Party
Invite all of your children's friends (and their parents) and neighbors for a final hooray. Distribute new calling cards with your new address and contact details so you can stay in-touch. This may be a daunting task but this can be very beneficial not only to the kids, but everyone in the family. Who knows? They might be even volunteer to help you load the moving truck on moving day!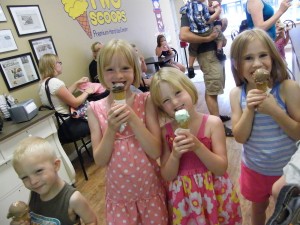 Ward Off Moving Day Tantrums
Moving day will be very busy and will drive everyone up the wall. As the moving date comes closer, you will begin to get a good sense of how your children feel about the move. Teenagers who disapprove of the move will most likely cause more delays rather than help out, toddlers and younger children will not be much of assistance and will still need a lot of supervision, while school-aged children – even if they are excited and pro-active – may get thoroughly  stressed out, ending up cranky and hungry!
Take preventive measures by scheduling a babysitter or booking a playdate on the day the move. If that doesn't work out try phoning relatives within the area, or better yet, drop them off at mum and dad's place!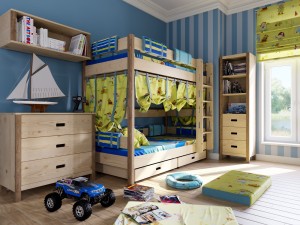 Kids Room: TOP PRIORITY
Always keep in mind when moving it's "Last one in, first one out" If it can be helped, after fulfilling primary un-packing duties, you should un-pack and organize your children's rooms first. Routine is very important for children, so it's best to make them feel comfortable so they can stick to their daily routine.
Major transitions like moving can be emotionally draining and can wear you down physically. Do not let this happen to your children. Despite all of the trouble following through this list while looking for professional removalists, packing household implements and other moving hulabaloo, actively involving your children for the move will have long-term effects. They will be less anxious and more relaxed about settling into your new suburb.