HAPPY CUSTOMERS SO FAR
Thank to Andrew and Pete for my short distance move on September 3rd. They were very quick and friendly. I will definitely recommend their service to my friends in the future. I really appreciate their work alot 🙂 (980605)
Any type of move you need. Big or small.
We're the professionals you can trust with your home or business move.
---
MiniMovers – Furniture Removalists
Making Moving Easier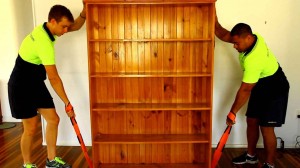 Where can you find the best local furniture removalists? MiniMovers has over 28 years of experience in furniture removals. We are a full service moving company specialising in expert loading / unloading of household goods, prepacking, unpacking and other services that make us one of the most trusted removalists.
Why are our removalists different?
We employ and train our own team of friendly, professional movers who are ready to move you any day of the week. With one of the largest local moving fleets in Australia, we are one of the first to develop the no hassle written guarantee that states" If we damage it, we WILL fix it!"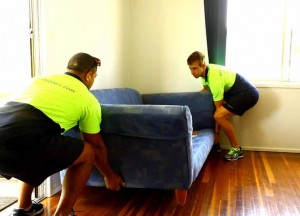 Creating thousands of ecstatically happy customers has made us Australia's most recommended local mover. We believe in providing honest, high-quality care in all our services and incorporating fun into the moving process. Moving home, no matter how big or small, should not be a daunting task. Our flexible hourly rate system gives you the option to work with the team as much as you would like or just sit back and let the experts handle everything. Don't take our word for it! Check out what our customers have to say from our testimonials.
So whether it's a house or office, fine porcelain or work of art, MiniMovers is the furniture removalist you can always rely on. Two highly-trained professional removalists, a big truck, and our unbeatable guarantee certainly can take the stress out of moving. Remember, don't get a man with just a van; let MiniMovers do what they do best and move into your new home quickly and safely. If you need help planning your move, feel free to speak to one of our awesome representatives or visit our Moving Hints and Blog for more moving tips and advice. In a hurry? Get an instant quote right now! Give us a call, fill in the booking form, or chat with us. We are ready to make moving easier.
Moving house? Book us today! Call 1300 642 900
Find the nearest MiniMovers in your Area