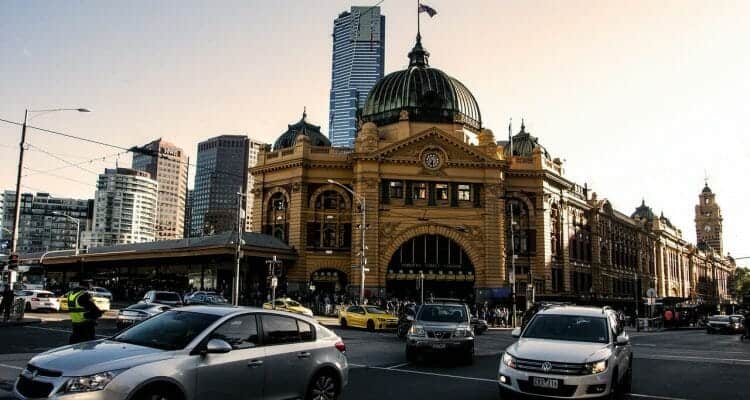 Featured
Delve into the Fine City of Melbourne and Know Why it was Named as the World's Most Liveable City for Seven Straight Years
The City of Melbourne is the capital city of Victoria which is also the center of employment, administration, and a cultural precinct for the diverse community of the city.  It has a population of around 4.8 million and one of the best places to explore in Australia. It is also a city known for having an unpredictable weather where you might experience four seasons in one day. Melbourne has the 4th largest tramway system which is a major form of Public transportation in the city.
Since 2011, Melbourne is holding the title as the most liveable city in the world by receiving excellent scores in Stability, Healthcare, Culture & Environment, Education, and Infrastructure. Melbourne is certainly a busy city, but this place has what you need to experience a great quality of life.

The City's Culture and Community
Besides from it being named as the World's Most Liveable City in the world for 7 consecutive years, Melbourne is truly a sanctuary of a rich culture, diverse community, and great living environment.  This city is a perfect place for people who want to explore history, food, and tourist spots. You can hang out on their back alleyways where you can visit some shopping places, cafes, and restaurants. One of the best laneways that you must visit is the Hosier Lane where you can take great photos for its artistic backdrops consisting different graffiti from various local and international artists. Bourke Street Mall is one of the most popular shopping hub in the city where you can lay hands on some of the country's biggest brands. Melbourne is also known for being the Vinyl capital of the world, the city preserved the music history with about 50 vinyl record stores that you can enjoy, Rocksteady Records is one of the must-see places that has been selling records for more than 30 years, and they are known for their Caribbean and Reggae selections.
Nightlife in Melbourne
Nightlife is never dull in Melbourne with the pubs, clubs, bars, and late-night eats destination that are open all night. There are plenty of places in the city that you can enjoy a party till sun comes up, Revolver Upstairs is one of the perfect venue for people who wants to party hard all night with some special drinks and great DJs. If you are someone looking for a nice place to unwind while enjoying a glass of wine, check out Melbourne's relaxing spot such as Palmz Rooftop Bar, Romeo Lane, and the imperial Hotel. Let loose at a karaoke spot and treat yourself with a late-night snack of hotdogs, shakes, and fries at Massive Wieners.
City's Historical and Fascinating Must Visit Places
At daytime, wander around the city's finest museums like the Shrine of Remembrance, National Gallery of Victoria, and Melbourne Museum or be stunned with the city's most beautiful parks such as Fitzroy Gardens, Royal Park, and Cranbourne Botanic Gardens. Complete your morning with a delicious breakfast at The Hardware Société with their French inspired brunch menu that you will totally love. Plan a day at one of the most favorite daytrip destination in Melbourne, the Yarra Valley Wineries and enjoy the scenery, fresh foods, and great wine tasting. Take a walk and relax your soul at Sherbrooke Forest with the fresh mountain which is also a good spot for BBQ and picnics.
One of the well-known spots to visit in Melbourne is the Federation Square, a cultural precinct that you can find across the road from Flinders Street Station. Every year, Federation Square is the center for more than 2000 events including exhibits and performances.
Great Suburbs in Melbourne.
If you are planning to move in Melbourne, you can consider these suburbs Edithvale, Macleod, or Avondale Heights where you can find great parks, reserves, friendly neighborhood, and amazing environment.  You always have the option to live in the metropolis or at the suburbs near the Central Business District depending on your preference.
Why Move to Melbourne?
Melbourne is a great option for people who are planning to relocate or travel. The city has almost everything that you need and you will never run out of places to explore, eat, and enjoy. Melbourne has a very rich culture and the community maintain the arts and traditions all over the city, no doubt it was named as the Most Liveable City in the World for 7 consecutive years.
Important Things that you need to Know About Melbourne
MiniMovers created a helpful Infographic summarizing the reasons why Melbourne is truly the Most Liveable City in the World. It includes all the important facts and figures that you need to know about a place especially if you are planning to move in the City of Melbourne. Experience the beauty of Melbourne and be fascinated with all the historic places that you can visit around the city. Be amazed with the city's incredible architectures and take part on different festivals with the community. Discover the culture, arts, and cuisine in the World's Most Liveable City